"Can I suck your big, hard cock?"

Pretty girls licking and teasing the head with their moist, sexy tongues and opening wide while looking right into your eyes.

Precious teen babes and their fresh 18+ year old throats about to get violated. She smells like soap clean, bubble gum and a faint perfume smell in her hair..

At 8:42PM she said, "I don't even think I could fit the head of that in my mouth, mister.." and at 8:43PM it was, "glugglarrghllllauuuugghh... slurp.." with tears running down her face.

Only teen blowjobs is only a fraction of what you'll have full access to... When you decide to join My Xxx Pass

From Mommy Blows Best you'll have access to horny milf that love nothing more than to chug on dick, sucking, licking and gobbling it up to show all the experience she has.

Then of course there's 1,000 facials - great looking girls bring their oral sex skills to one big dick (sometimes two!). It's hot as a sexy babe slowly reveals her bag of tricks. Will she use both hands? Do the twist as she chugs on it? Will she swirl her tongue around the head? It's all an amazing mystery to be revealed one second at a time!

Immoral Live provides real deal live porn shows with plenty of blowjobs from super fine pornstar chicks that love to be playful with their sexuality. Enjoy the upcoming live shows as well as the archives of past sex parties.

Last but not least, Throated is the intense deep throat, cock gagging brutal oral sex site of the bunch. If you like to hear dicks hit the back of throats, gag sounds, eye makeup running, fish hook face fucking and such - this will bring you a great deal of joy!

If you like blowjobs, this cock sucking gem of a package is developed for you - at My Xxx Pass dick in mouth action is king!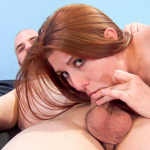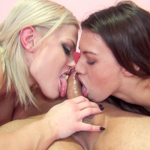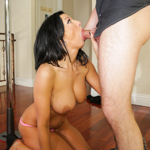 Join My Xxx Pass now
and start enjoying all the blowjobs!
Your pass gives you the master key to some of the hottest blowjob sites that have ever been created!

1,826+ Models
3,008+ Scenes
1,958+ Hours of action
412,389+ Pics

Your access includes:
1,000 Facials
Immoral Live
Mommy Blows Best
Only Teen Blowjobs
Throated